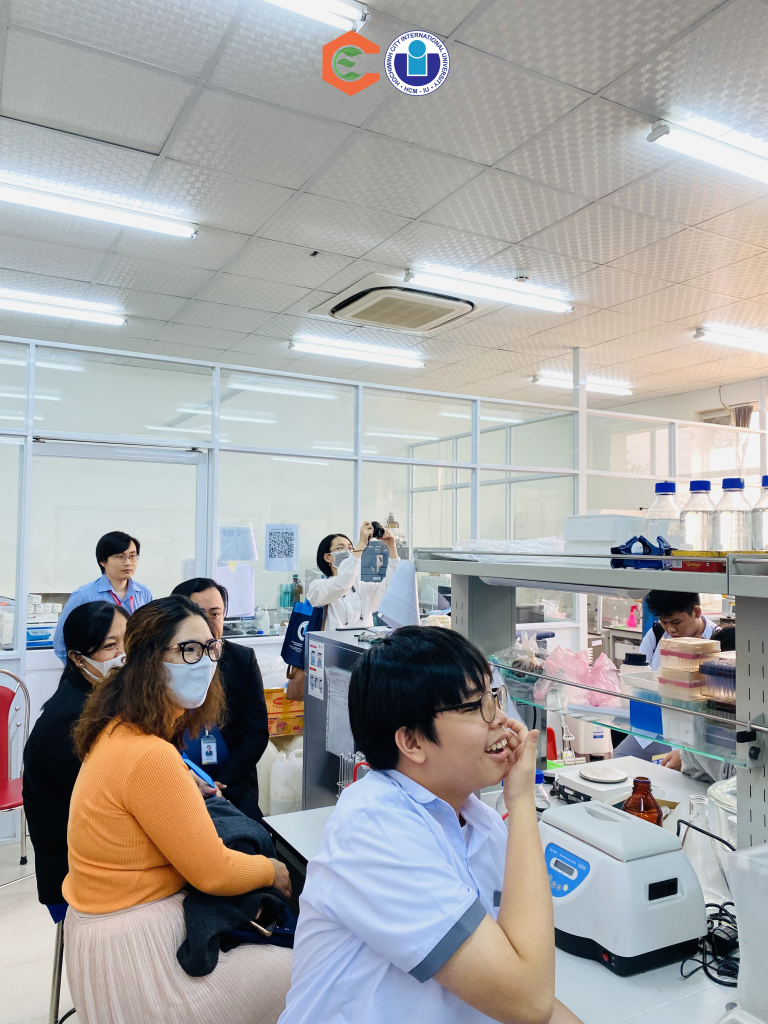 Recently, on March 18 and 19, 2023, IU Tour brought students from Da Hoai High School (Lam Dong) and Tien Giang High School for the Gifted (Tien Giang) to the School of Chemical and Environmental Engineering, International University – Vietnam National University Ho Chi Minh City. This is an annual activity of the International University to help students have a clear view of the school's training environment.
Representatives of the School of Chemical and Environmental Engineering were present at the event, including:
Dr. Ngo Thi Thuan, lecturer

Dr. Phung Thanh Khoa, lecturer

Dr. Vu Bao Khanh, lecturer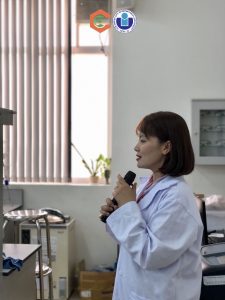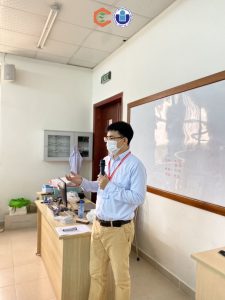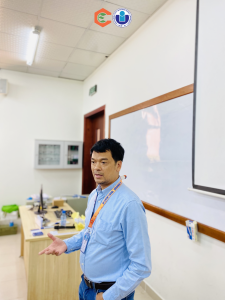 With the support of BEng. Hoang Gia Phuc and BEng. Dang Ngoc Quan, Laboratory Technician, contributed support and provided some interesting information about the equipment that the laboratory is using.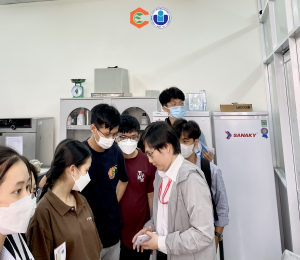 Through the meeting, faculty members also better understood the needs of the students in terms of the learning environment and facilities, thereby giving appropriate advice and plans to help them clearly guide the field of study in the future.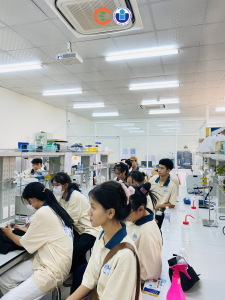 ###
INTERNATIONAL UNIVERSITY – VIETNAM NATIONAL UNIVERSITY HCMC
SCHOOL OF CHEMICAL AND ENVIRONMENTAL ENGINEERING
🏫Office: A2-513, A1-712 Thủ Đức Campus, Ward 6, District Linh Trung, Thủ Đức – Hồ Chí Minh City
📞Phone Number: (028) 37244270 – 3871