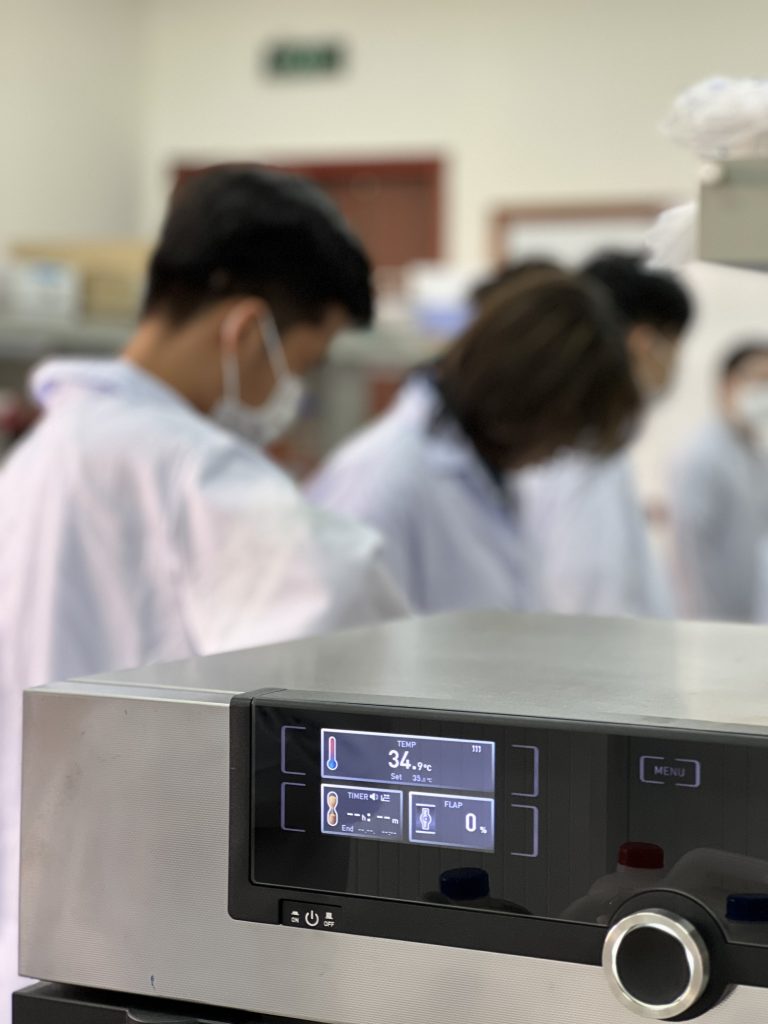 On February 3, 2023, the School of Chemical and Environmental Engineering of International University – Vietnam National University Ho Chi Minh City welcomed more than 50 students from EMASI School to visit and experience the real learning environment at IU. 
This is a valuable and deeply significant activity that will benefit EMASI students in better understanding of the occupation they will pursue in the future and act as a crucial first step toward launching a career, have a more accurate and thorough understanding of the direction they will decide to follow in, giving them the tools they need to advance with assurance in their senior year of high school.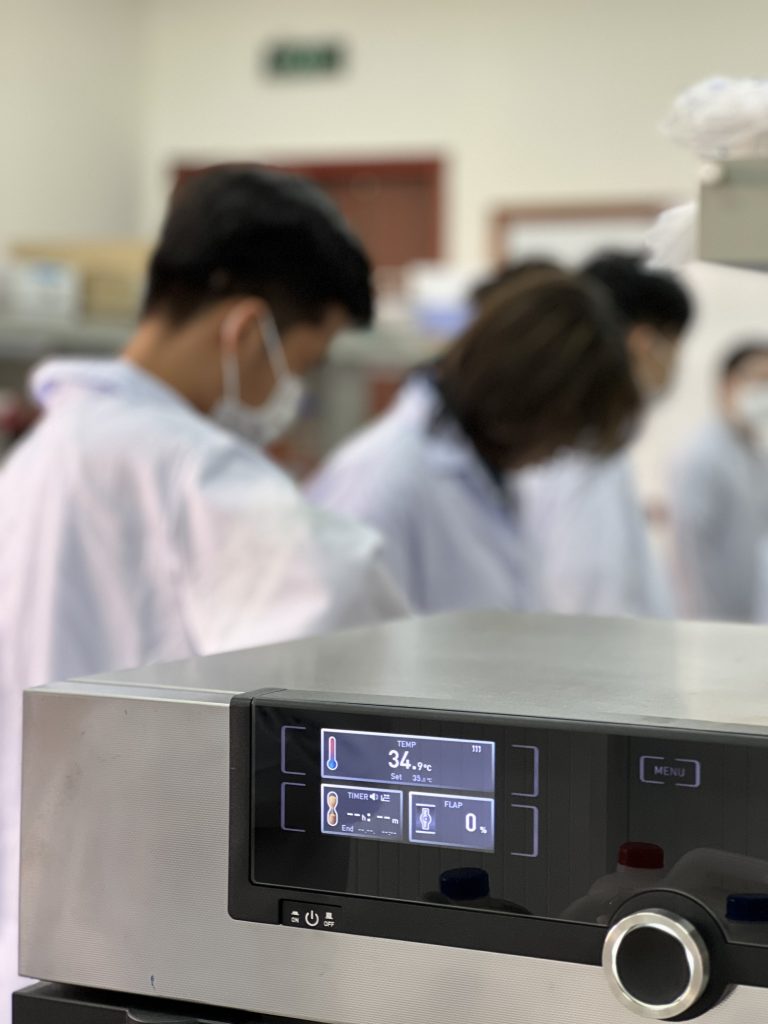 Besides that, a team of professionals, including professors from the School of Chemical and Environmental Engineering, are enthusiastically advising them (Dr. Vu Bao Khanh and Dr. Nguyen Thao Trang). One of the activities that the CEE has been providing them with was designed to help them orient themselves in the right direction in the future. In addition to receiving committed advice and touring the laboratory system, they also heard valuable learning and conducted interesting experiments.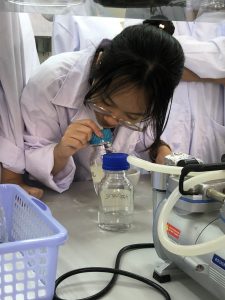 Hopefully, this trip will be educational and valuable in assisting the students in accomplishing their ambitions. Finally, the School of Chemical and Environmental Engineering wishes you all the best results in the next exams and hopes to accompany you in the near future.
####
INTERNATIONAL UNIVERSITY – VIETNAM NATIONAL UNIVERSITY HCMC
SCHOOL OF CHEMICAL AND ENVIRONMENTAL ENGINEERING
🏫Office: A2-513, A1-712 Thủ Đức Campus, Ward 6, District Linh Trung, Thủ Đức – Hồ Chí Minh City
📞Phone Number: (028) 37244270 – 3871